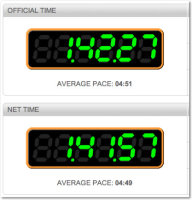 I've finished Half Marathon at adidas Auckland Marathon 2011 → My time is around 1 hour and 42 mins.
It's my first half marathon. I'm glad at my time which is faster than my target time (1 hour and 45 mins).
I've been jogging about 3 km after work for 2 years to be fit myself. At the begging of this year, I decided to try longer distance.
Although I've considered full marathon (42.195 km); it's too long as the first try, so I decided to enter half marathon.
Auckland Marathon starts very early in the morning; before sunrise.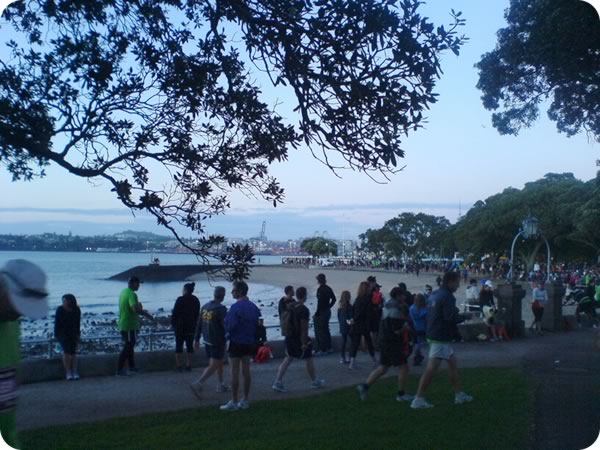 Too early for normal public transport, but there are special ferries and special buses for the Marathon.
There are about 4 km to the closest bus stop of the special buses; so I have to walk (and jog a bit) there, it was good warm-up for me as a result.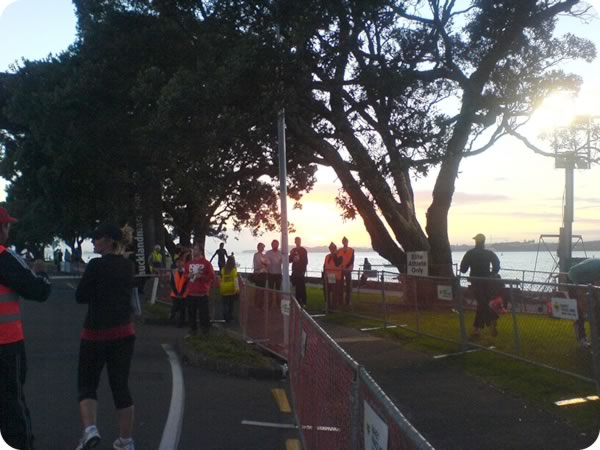 The start point is the same for full marathon and half marathon. Full marathon started first then half marathon started. I could see sunrize during waiting a start.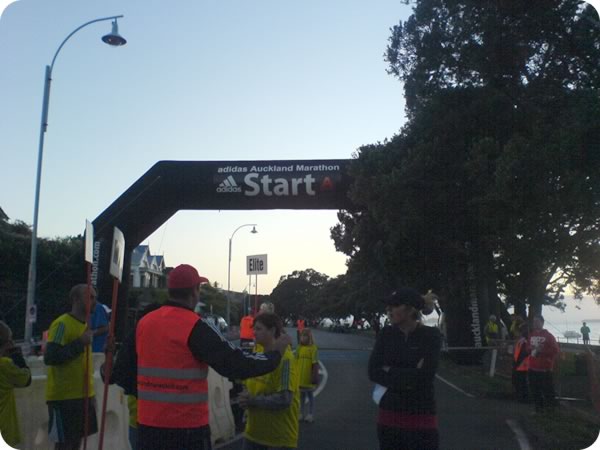 Here was the start gate. You can see "Elite" sign, can't you? Faster runners lined at the start gate then slower runners started at posterior.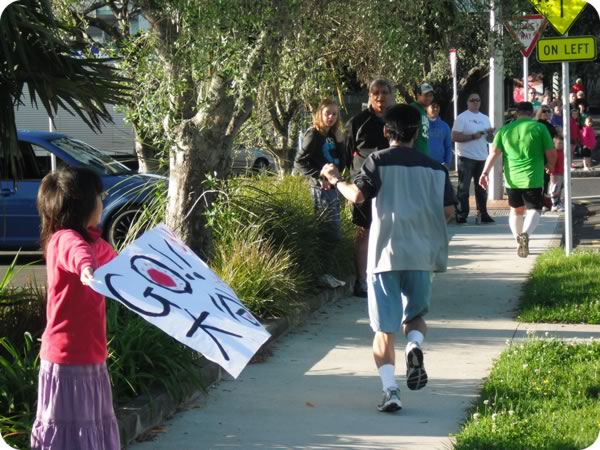 About 10 km from the start, my wife and daughter cheered me. My daughter has created a big banner for me.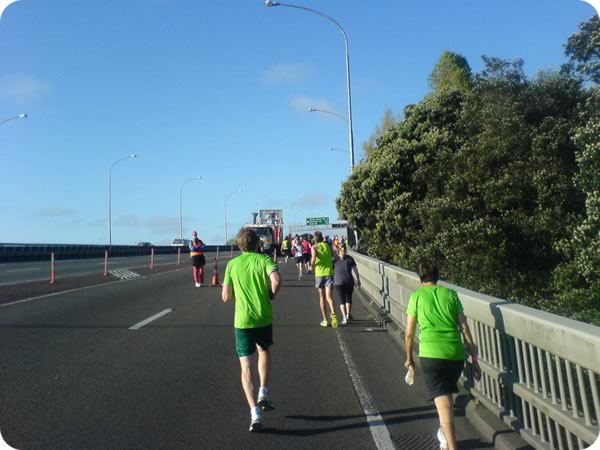 About 15 km from the start, finally I've started climbing Harbor Bridge.
It's just started, I had to climb about 1 km long steep hill...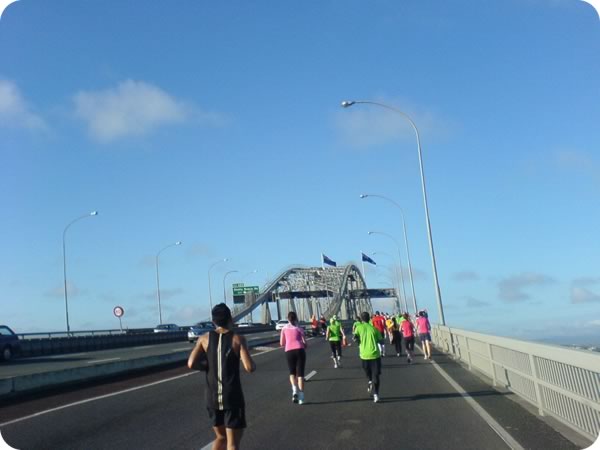 There are New Zealand national flags on the top of the bridge.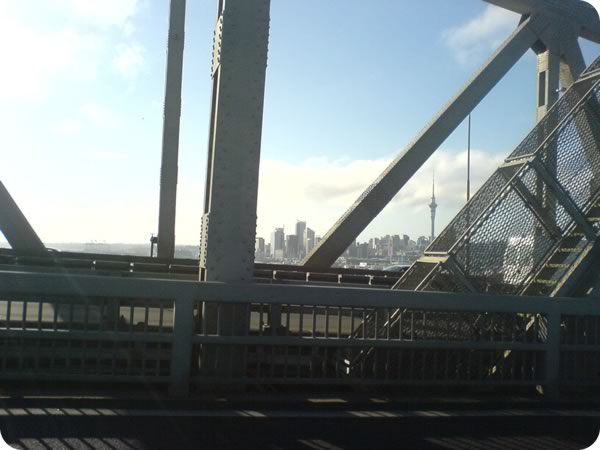 Only cars can go through Harbor Bridge usually. So I would like to take pictures when I ran on the bridge.
I've brought my mobile phone to take pictures. Fortunately it's sunny day and bright enough to take pictures without stop.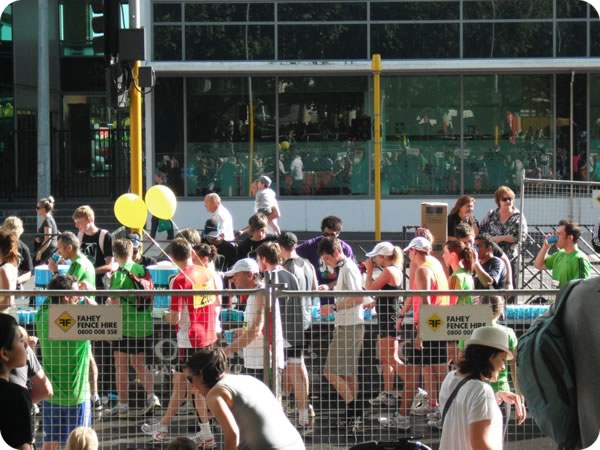 At the goal. The runner with yellow balloons was "Pace Maker".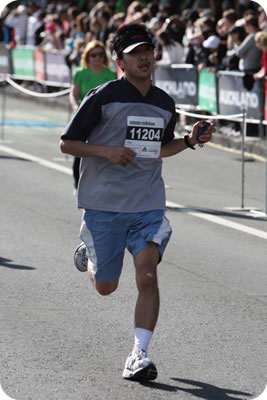 Finally I could reach the goal. There are a lot of up-down in the course; it was tough. I'm not sure I can run full marathon next time.